Dr.
Image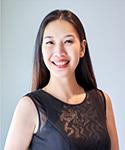 Dr. DoQuyen (Quyen) Huynh came to the US in 1993 as a political refugee from Vietnam. She hopes to transform healthcare through shaping policies, caring for underserved populations, and building the next generation of clinicians to serve those most vulnerable.
She spent over a decade providing primary care to immigrant and diverse communities in Seattle. In 2013, Dr. Huynh was one of the pioneers who developed accreditation standards and formed the official National Nurse Practitioner Residency & Fellowship Training Consortium (Consortium) to advance rigor and quality of NP training in the United States, specifically to provide care for under-resourced and rural communities throughout the country.
In early 2020, was appointed to Seattle University College of Nursing as the director of the Doctor of Nursing - Family Practice Program. In 2021, she was recruited to fill the inaugural role of Equity, Social Justice and Strategy Manager at Washington State Health Care Authority, to ensure that the state's health policies are created with the equity lens. Through her work, Dr. Huynh hopes to build a just and humane world for her four children.
Dr. Huynh received a BA from the University of Washington before earning her BSN, MSN and DNP in Systems Leadership from Seattle University.
Washington State Health Care Authority